Millfield School
Location
Millfield is situated in the rural southwest of England in the town of Street, Somerset. The school is close to the historic town of Glastonbury and within travelling distance of the Ancient Roman City of Bath. London is 135 miles away and major air, rail and road links are all within easy reach:-
By Air – Bristol Airport is within easy reach of Millfield (25 miles) and has regular scheduled flights. For further details please visit the Bristol Airport website
By Rail – Rail users may travel to Castle Cary (12 miles), Bath (30 miles), Bristol (29 miles) or Yeovil Junction (19 miles). For further details please visit thetrainline.com or nationalrail.com
By Road – From the M5 leave the motorway at junction 23 and join the A39 eastwards. From the M3 leave the motorway at junction 8, join the A303 westwards and then the B3151.
About MILLFIELD
Why choose Millfield?
Millfield School is one of the UK's leading co-educational independent schools. It is a centre of excellence for academic study, sport and the Arts, and we believe in providing a fully rounded education for our students.
By providing young people with diverse experiences and opportunities, we not only help build their confidence and maturity, but enable them to grow into thoughtful, flexible and resilient young adults capable of meeting the challenges of the 21st century.
Millfield's size (we have approximately 1200 pupils) is our strength as it enables us to offer a diverse range of activities and outstanding facilities. Whilst a large school can at first glance feel daunting, we ensure that each student receives a tailored programme and this is achieved by the creation of small units of teaching and tutor provision. The average number of pupils in a class and in a house tutor group is twelve and similar small sizes apply to the variety of sports, clubs and activities on offer to pupils.
What you can expect from us
A warm welcome for children of all abilities
Dedicated and inspirational teachers
Small classes offering the individual attention that pupils need
A rich and varied curriculum to suit a range of interests and abilities
A warm, personalized approach to pupils' learning and welfare managed by our experienced team of tutors and house parents
Outstanding exam results and intellectual rigor
An unrivalled choice of extra-curricular activities
Opportunities for all children to enjoy the personal, social and health benefits of being involved in sport
Opportunities for all children to express their creativity through involvement in the Arts
Outstanding facilities which enable our staff to deliver exciting learning experiences and provide every opportunity for pupils to develop their talents, whatever they may be.
School Life
1.BOARDING
The boarding environment at Millfield encourages pupils to live their lives to the full in as many spheres as possible, allowing individuality to flourish. The houses are the focal point of pupils' lives at school; boarders are highly supportive of each other's achievements and enjoy going to sports matches, concerts and plays where friends are performing.
The houses have excellent facilities including kitchen, common rooms and ample spaces for prep work. Houses are equipped with state of the art Wi-Fi networks, with access to Skype and some social networks. Rooms are inviting and personalised in all areas and the boarders are justifiably proud of their houses.
Girls' Houses
Abbey Acacia Kernick Martins Portway Southfield Warner
Boys' Houses
Butleigh Etonhurst Holmcroft Joan's Kitchen Keen's Elm Kingweston

Millfield The Grange Orchards St Anne's Shapwick Walton
2.Day pupils
Millfield is a mix of day and boarding pupils. Day pupils are fully integrated into the school community and enjoy to the full all the opportunities and the educational mix that Millfield has to offer.
The day houses are decorated in a homely style and are a base for pupils to meet, bring friends and enjoy the daily routine of life at Millfield. Each girls' house has its own common room with flatscreen TV, space to mingle and relax. The girls' houses also have their own changing rooms and each day girl has a locker to store their possessions during the day.
Girls' Houses
Boys' Houses
3. International pupils
Millfield is extremely proud of its international character. We embrace pupils from all countries and believe that the rich cultural diversity of over 200 overseas pupils and approximately 50 different nationalities provides a great opportunity for pupils and staff alike to learn about cultural differences.
We aim to promote inter-cultural awareness and understanding. We are sensitive to the special challenges faced by youngsters arriving for the first time in a new school in a foreign land where they are expected to operate in a second language.
English Language Holiday Course
** English Language Holidays Courses by union plus**
Millfield School is an independent school in Somerset in the South West of England that offers its own summer and Easter holiday courses with four campuses providing onsite accommodation. It is also a Trinity College and University of Cambridge examination centre.
Summer courses last between 2 and 7 weeks and cater for students of all abilities between 6 and 17 years old. Students enjoy English language tuition in the mornings with a choice of options in the afternoons, including extra English & exam classes, sports & recreation, sports academies and creative academies; all of these options can be mixed and matched on a weekly basis.
At Millfield we work hard and play harder - all students participate in our acclaimed social programme and we also offer a number of excursions and cultural visits including theme parks, city tours, seaside trips, castles & museums and local places of interest as well as optional weekend excursions to London and Oxford.
Please browse the website for more information; our Summer 2013 and Easter 2013 pages are excellent places to start.
Parents accompanying their child to Millfield may also wish to improve their own English. We recommend Living Learning English who can arrange bespoke tuition close to a Millfield campus.
Our Campuses - four schools, one family
Millfield Senior Campus, 12-17 years - Millfield Senior Campus is situated in beautiful countryside, close to the historic towns of Glastonbury, Wells and the ancient Roman City of Bath, within easy reach of major air, rail and road links.
Millfield Senior Campus provides modern, stylish accommodation, set in beautiful grounds which include lakes, landscaped gardens, a sculpture trail, and impressive buildings within a safe environment with 24 hour security.
Afternoon Options available at Millfield Senior Campus
Cambridge Exams
Academy Dance
Study Skills
Academy Fine Art
Academy Fashion
Academy Football
Downside Senior Campus, 12-17 years - Downside Senior Campus is located in Stratton-on-the-Fosse, between Westfield and Shepton Mallet in Somerset, housed in magnificent buildings set in a 500 acre estate at the foot of the Mendip Hills, twelve miles south of the city of Bath.
Downside Senior Campus has excellent teaching, boarding and recreational facilities. There are purpose-built centres for the sciences and humanities, dedicated music and arts schools, a 535 seat theatre, a 25 metre swimming pool and sports complex, over 100 acres of playing fields with allweather hockey, netball and tennis courts, seven boarding-houses and extensive buildings and classrooms set in rolling grounds and farmland.
The peaceful surroundings of Downside make this the perfect location for the more artistically gifted students. The accommodation is modern and extremely comfortable and within easy reaches of the facilities and classrooms.
Afternoon Options available at Downside Senior Campus
Cambridge Exams
Academy Film Sports & Recreation
Academy Drama
Academy Young Leaders / Entrepreneurs
Academy Etiquette
Academy Fashion
King's Bruton Senior Campus, 14-17 years is set in stunningly beautiful surroundings deep in a tranquil Somerset valley, yet not far from Bath and only two hours from London.
By 1900 the School was still small, working in just two buildings – Old House and New House, built in 1872. Notable developments since then have included the Memorial Buildings, five more boarding houses, a new dining hall, the Fitzjames Theatre, a sports hall, a design centre, and the Hobhouse Science Centre. So there has been much change since the School was founded nearly five centuries ago, and the Founders' original avowed aim of producing 'perfight latyn men' has been greatly modified to suit 21st Century needs.
King's Bruton Senior Campus is a beautiful campus with historic English charm and a proud heritage but with modern facilities in a safe environment which is ideally suited for senior students.
Afternoon Options available at King's Bruton Senior Campus

IELTS Examinations
Sports & Recreation
Academy Classical Music
Academy Cooking
Academy Journalism
Millfield Prep Junior Campus, 6-11 years - Millfield Prep is situated in the tranquil surroundings of Glastonbury, near Wells and Bath within easy reach of major air, rail and road links.
Class sizes are small so each child's needs can be identified and addressed. Classrooms are spacious and well equipped and although many traditional methods of teaching are still used, we go beyond this by promoting the excitement of learning through discovery, investigation and imaginative play.
Afternoon Options available at Millfield Prep Junior Campus
Sports & Recreation
Academy Junior Golf
Cambridge Young Learners
Academy Junior Riding
Academy Junior Dance
Academy Junior Swimming
Millfield Senior Campus
King's Bruton Senior Campus
Downside Senior Campus
Millfield Prep Junior Campus
Accommodation - safe and beautiful campuses
All on campus accommodation
Modern boarding houses
Separate boys and girls houses
Staff accommodated in the same houses
Seniors have single en-suite, single and two, three and four-bedded rooms and
juniors have three, four, five and six-bedded rooms.
Each house has a Residential Co-ordinator who is responsible for the running of the house and the health and welfare of the students living there.
Health & Welfare
Students are supervised twenty four hours a day and student health or welfare problems are quickly spotted and dealt with promptly. It is important that students communicate any problems to a member of staff as soon as possible in order to ensure the best care.
แผนที่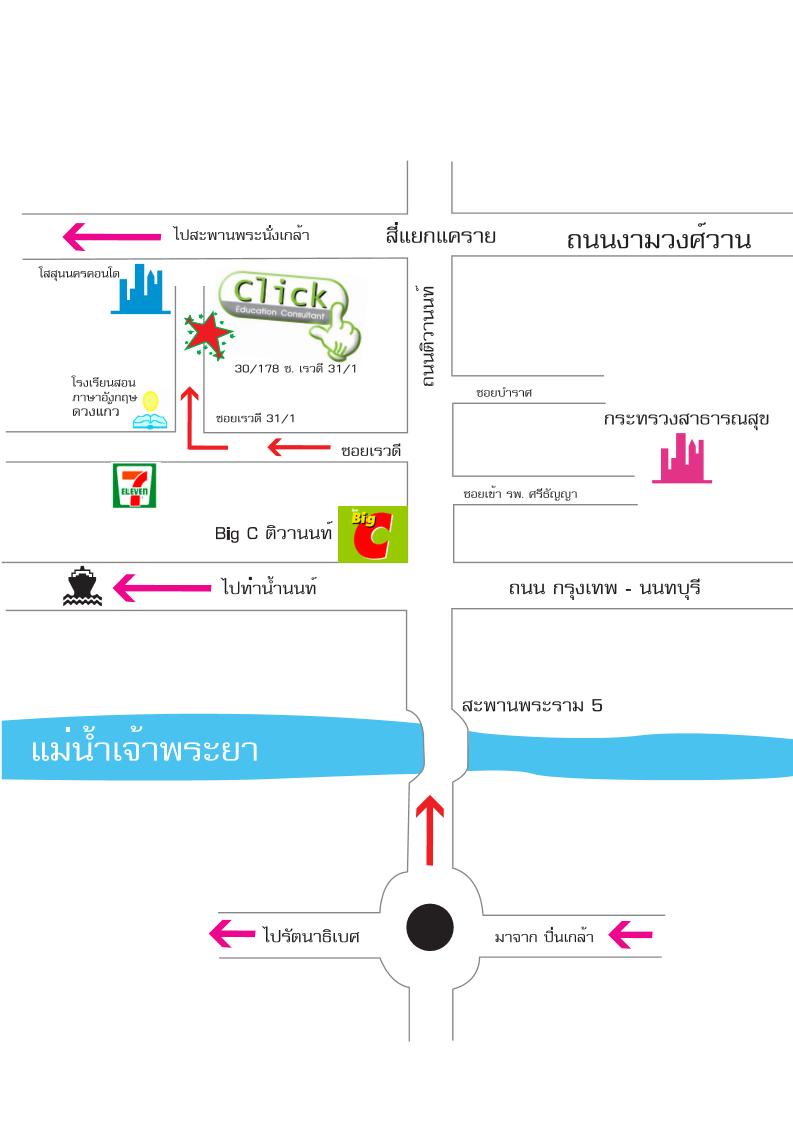 Information
สอบถามข้อมูลเพิ่มเติม ที่ Click Education Consultant 02-951-7483 หรือไลน์ไอดี clickeducation, ได้ตลอด 24 ชั่วโมงค่ะ